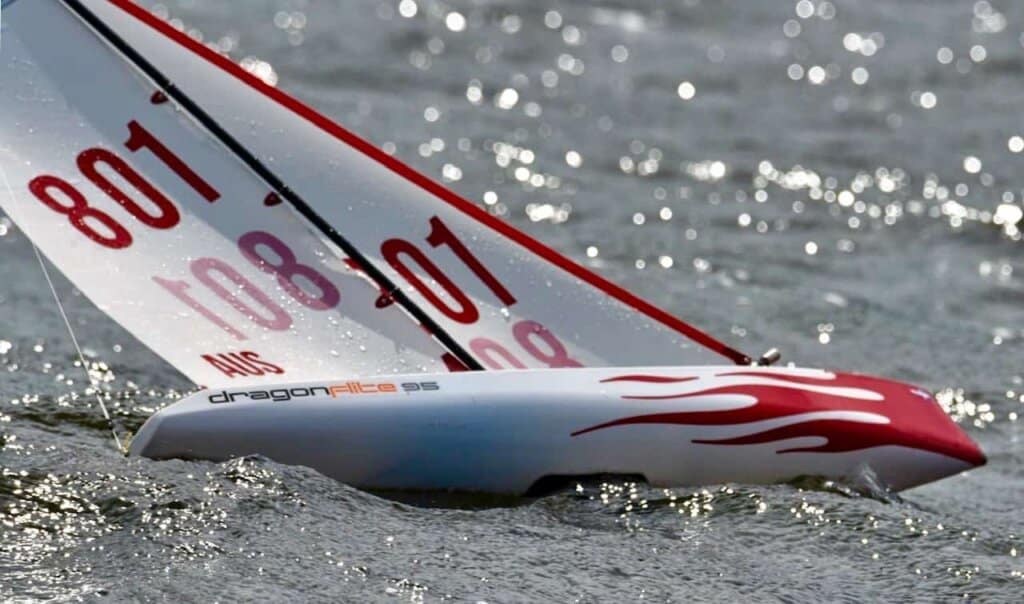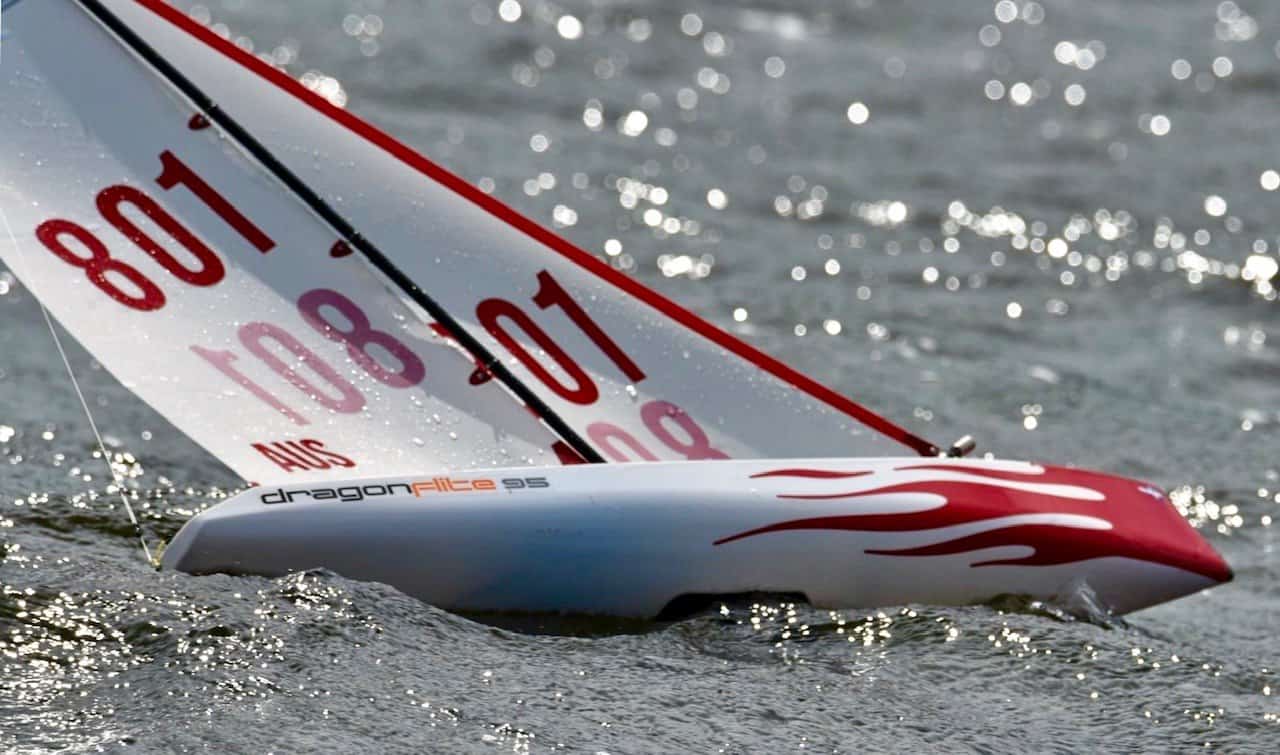 The DragonFlite 95 by Joysway delivers a truly "Race Ready" experience.
Every aspect of the DragonFlite 95 has been developed with very latest radio sailing design concepts, construction, and components for a first class radio sailing experience, right out of the box!
Everything needed to sail is included in the kit, all you need to do is add batteries and go sail! (For Plug And Play model,Transmitter/receiver required!)
The DragonFlite 95 uses cutting edge components not found in other manufactured RC Yacht models including:
Carbon fiber keel fin, advanced design keel bulb
Shroud less, keel step, one piece carbon mast
Mylar Sails
The DragonFlite 95 is a yacht designed to be a convenient size, on and off the water. It's light weight and long, narrow hull give it the kind of light wind performance most other radio yachts can only dream of. The downside of this lightweight design approach would normally be an inability to perform in strong winds, we have countered this by designing low aspect, lightweight rigs with careful sail plan development to ensure perfect handling balance. Even when the boat is overpowered it still remains easily controllable to windward and always has astonishing speed downwind with almost no tendency to 'nosedive'.
Specification:
Length : 955 mm
Beam: 130 mm
Mast Height: 1000 mm
Overall Height: 1425 mm
RTR Total Weight: 2000g (w/o 4 AA Batteries)
Hull Material: Plastic
NZ Facebook Page