International One Metre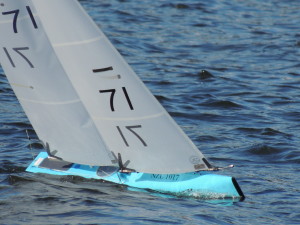 Our most popular class sailed in New Zealand and raced in over 30 countries.. The IOM is very lively and fun to sail. The hull cannot exceed 1000 mm in length and the complete boat ready to sail must exceed 4000 gms. Two channel radio equipment is required, one operates the winch the other the rudder.
The class was created in 1988 by Jan Dejmo aided by Graham Bantock and the Technical Committee of the IMYRU (predecessor of IRSA). It has continued to grow steadily since its creation.